The Artist Suites at Flashback Theater Co. (FbTC) will be hosting a debut solo exhibition by  Megan Bradley this September and October. The show, titled Mego's Wonderland, features colorful illustrations and paintings and pairs perfectly with the first production in FbTC's 2019-20 season, American Hero & Local Shorts. The exhibit will be open during regular box office hours from September 3rd through October 12th in the Corner Gallery at 400 E. Mount Vernon St. Somerset, Kentucky.
Read about Megan's exhibit and opening reception at the Commonwealth Journal.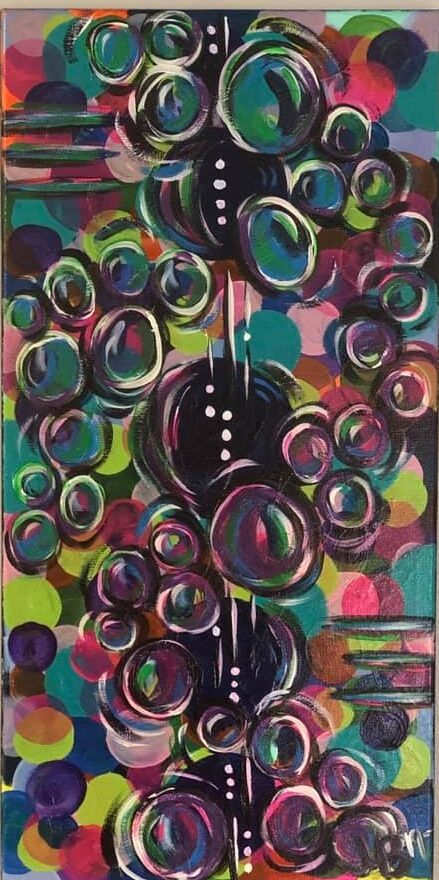 Location:
Corner Gallery at Flashback Theater
400 E Mount Vernon St.
Somerset, Kentucky
Opening Reception:

September 3, 2019 from 5:00 p.m. – 7:30 p.m.
Exhibit Hours:

September 3 – October 12, 2019,
Tuesdays through Fridays 11:00 a.m. – 4:00 p.m. and during Flashback Theater performances and events.
Admission is free to the public during open hours.
Flashback Theater is grateful to leading season sponsor, Applied Behavioral Advancements, LLC for their ongoing support. Additionally, the Kentucky Arts Council, the state arts agency, provides operating support to Flashback Theater Co. with state tax dollars and federal funding from the National Endowment for the Arts. Additional season support also comes from Kentucky Tourism, M&W Printing, and Lumber King Building Supplies.