By William H. McCann, Jr.
Directed by Sommer Schoch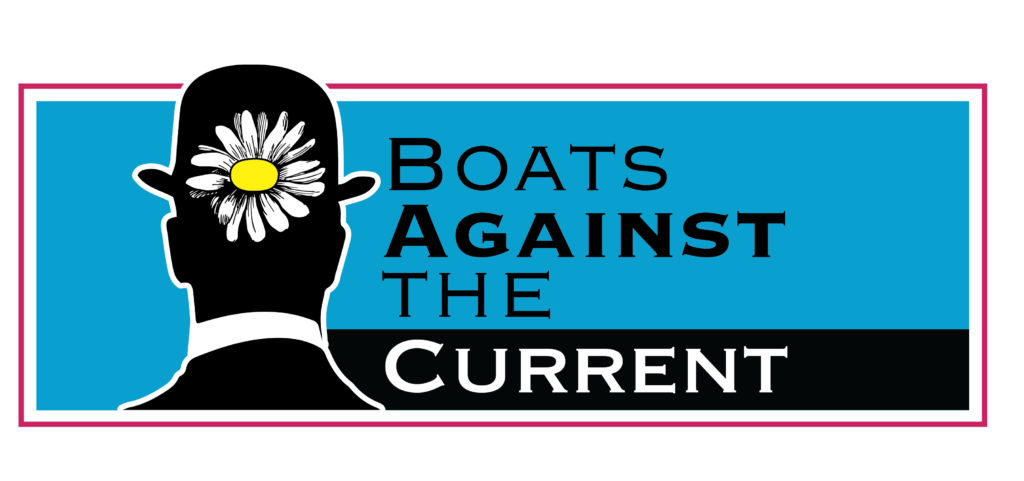 Harrisson forgets names, misplaces stuff, behaves oddly. "We're just getting older", his wife Eleanor, explains to their concerned son and his fiancée.  "It's nothing", adds Harrisson.
But it's not "nothing."  Harrisson Morriss has Alzheimer's disease, and Boats Against the Current shows how a modern family struggles to deal with this life-changing situation, with gentle humor, quiet fear, and an optimistic yet realistic outlook. The play takes place in the mind, memory and reality of Harrisson—if Harrisson doesn't experience it, it isn't seen—as the Morriss family offers loving support and encouragement through a wedding, a midnight game of flashlight tag, and the celebration of events both large and small, traditional and personal.
Location:
Flashback Theater Black Box
400 E. Mount Vernon St.
Somerset, Kentucky
Tickets:
Adults – $18 Advance, $20 Door
Students – $12 Advance, $15 Door

Single tickets are now on sale. Season ticket holders will be able to reserve their performance date and seat beginning January 22, 2019.
Box Office Hours:
Tuesday through Friday, 11:00 a.m. – 4:00 p.m.
Call (888) 394-FBTC for tickets.
Dates:
Thursday, February 28 at 7:30 p.m.
Friday, March 1st at 7:30 p.m.
Saturday, March 2nd at 7:30 p.m.
Sunday, March 3rd at 2:30 p.m.
Thursday, March 7th at 7:30 p.m.
Friday, March 8th at 7:30 p.m.
Saturday, March 9th at 7:30 p.m.
Sunday, March 10th at 2:30 p.m.
Ticketing Policies
Tickets may be purchased online, in person at 400 East Mt. Vernon St, Somerset, KY 42501, Tuesday through Friday 11-4, or be reserved in advance by calling the box office at (888) 394-FbTC. We accept all major credit cards. Exchanges may be made at no cost up to 24 hours prior to the ticketed performance by calling the box office.
Season Tickets
$50 for one ticket to each of the three MainStage shows. Season ticket holders choose their performance dates and seats two weeks before single tickets go on sale. Your $50 Season Ticket price includes all fees and taxes for your season seating. Season tickets are on sale through December. Call the box office or click here to secure your seats for the season!
Production Sponsors