Flashback Theater will be auditioning for three upcoming opportunities in January and February. Opportunities include the Let's Play! Company, the Season Announcement Cabaret, and Rosies: The Women Who Riveted the Nation.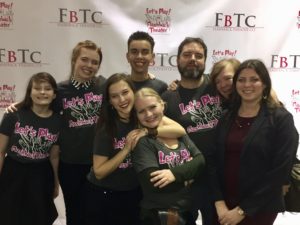 The Let's Play! Company will be holding auditions for actors who are interested in workshops, improvisational development, and educational outreach performance opportunities. The audition for the Let's Play! Company will be held on January 13, 2018 at 7:00 p.m. An application must be completed for consideration. You can find the application online at www.flashbacktheater.co/lets-play-app-2018
Auditions for FbTC's annual Season Announcement Cabaret will be held Thursday, February 15 from 4:00 p.m. – 6:00 p.m. and Saturday, February 17 from 10:00 a.m. – 12:00 p.m. This year's Cabaret features the theme "Hungry for Theater." Performers are encouraged to find pieces that reflect their interpretation of the theme. Auditioned pieces will be considered for inclusion in the Cabaret. Work may be from the theater canon or be original songs, monologues, or scenes. Soloists and group numbers are welcome. The Cabaret will be held on April 14 at 7:00 p.m. Selected performers will be given a complimentary private coaching session, courtesy of McNeil Music Center.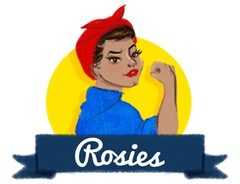 Auditions for Flashback Theater's upcoming production of Rosies: The Women Who Riveted the Nation will be held on Thursday, January 18 at 7:00 p.m. and Saturday, January 20 at 10:00 a.m. Actors should prepare a 60 second monologue for the audition, and, if available, bring a headshot and performance resume. Rosies will begin rehearsals April 1 and will be performed May 3-13, 2018. A "Junior" cast will be considered for this production, which offers young talent an opportunity to understudy a role alongside the adult cast.