A dance workshop for actors and singers
July 10-14, 2017 | 2:00 p.m. – 3:00 p.m. daily
107 N. Main St. Somerset, Kentucky
Cost: $70
Remaining Seats: 11
Deadline to register: July 1, 2017
Get an overview of the dance audition process for musical theater with this week long dance intensive. You will focus on what it takes to have a successful audition, how to accentuate character and style, and will gain experience in picking up choreography in a fast-paced environment.
Schedule:
Monday, July 10 – Introduction to Dance Calls
On day 1, you will experience first hand the pace you can expect from a professional dance call. Learn from Leann what to expect from dance auditions based on her experience auditioning in New York.
Tuesday, July 11 – Practice Practice Practice
Your technique will improve while you focus on learning the choreography from Day 1.
Wednesday, July 12 – Adding Stage Prescence
You must learn how to stand out in any audition, but dance auditions are the most difficult! Add performance to the learned choreography to practice being noticed in a good way in the dance line.
Thursday, July 13 – What to Expect from a Rehearsal Process
You will find the rehearsal process to be just as important as the auditions! Get used to taking direction as you continue working on the choreography you learned earlier in the week.
Friday, July 14 – Putting it All Together
Finally, you will use the skills you learn throughout the week to perform the choreography for the group and practice your auditioning skills one last time.
Requirements
You should wear comfortable clothing each day that does not restrict movement. Ballet, jazz, or gymnastic shoes are preferred but flexible tennis shoes are acceptable. Long hair should be pulled back away from the face and off of the neck.
Some previous dance experience is recommended but not required.
About the Artist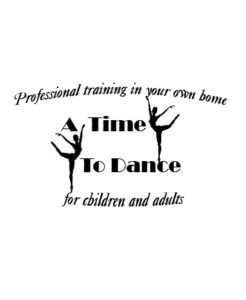 Leann Marie Perlowski is a Professional Dancer and Choreographer  with a Bachelor of Arts in Dance from Butler University, Indianapolis Indiana. She has danced professionally Off-Broadway in New York City, Illinois and Kentucky, as well a toured with the Butler Ballet, the Illinois Youth Ballet and The Variety Society. One of Leann's favorite passions is teaching, which she has done extensively since 1979, both at Millikin University, Somerset Community College and private schools across New York, Illinois and Kentucky areas, as well as owning her own studio. Leann's background includes Choreography for the Lexington Musical Theatre, Theatre 7, Theatre Workshop of Owensboro, Owensboro Dance Theatre, The Variety Society,  Somerset Community Theatre, and various other original works and musicals. You can learn more about studying privately with Leann at her website www.atimetodance.info.
Register Now!