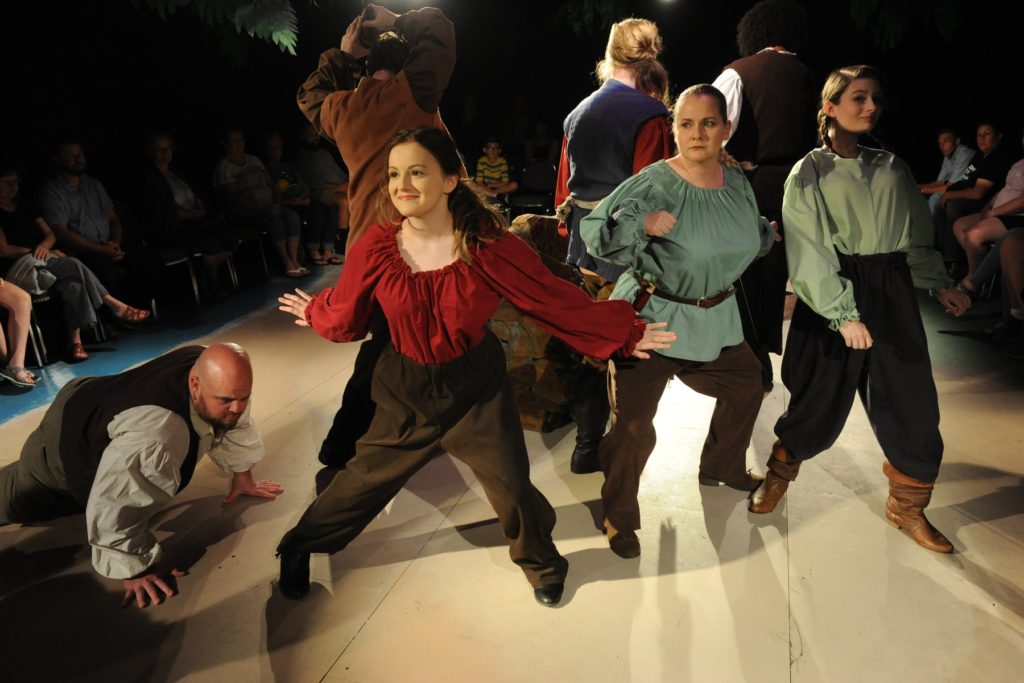 Your financial support makes a difference in the future of Flashback! When you donate, you help to keep ticket costs accessible for all community members, you support the performing artists in our productions, and you keep theater alive in our community.
Right now, we are excited to participate in Kentucky Giving Day! Its an annual event that celebrates charitable giving and you can give to our fundraiser at this link: https://www.kygives.org/organizations/flashback-theater-co
Giving though the KY Gives Day link helps us raise more money because it shows how many people are giving!
If you prefer to keep your gift completely secret – you can give here privately:
How much should I donate?
Whatever you can! Everything helps. Here are some examples of costs*:
$10     – 1 script to be used by an actor, director, or designer
$50     – 10 days of promotion for an event on Facebook
$100   – 1 year of website domain registration and hosting
$250   – Advertisements in the newspaper for a production
$500   – Performance rights for 6 performances
$1000 – Design budget for a 2 person show, including sets, costumes, and props
Is my gift tax deductible?
YES! We are a 501(c)3 organization and all gifts made to Flashback Theater Co. are tax-deductible to the extent permitted by law.
What are the benefits of giving?
As a donor, you will receive an annual subscription to our exclusive quarterly newsletter called Thunderclap. Thunderclap gives insights into the community impact of productions as well as the financial standing of Flashback Theater. You will also be recognized in programs for the season in which you donate, unless you choose to remain anonymous.
Will you accept contributions from businesses?
Yes! Click here to visit our sponsor page.
What is Artful.ly?
Artful.ly is a web based platform that allows us to accept donations and process ticket sales. We chose Artful.ly because it was developed by an organization called Fractured Atlas that works closely with artists and understands the needs of performing arts organizations, including the cost limitations of other donation and ticketing platforms. It is free for us to use and makes donations easy for you!
Other Questions?
Please let us know! Email sommer@flashbacktheater.co with any question about giving!
*If you would like to specifically sponsor one of these expenses, please contact us. All donations processed through the above link will be used at the discretion of Flashback Theater Co. for any necessary expenses, including but not limited to those listed above.
Learn more about: