Theater masterclasses offer you the opportunity to expand your existing skill sets in short courses designed to focus on one or two theater skills at a time. You will learn from experienced guest artists with regional and national experience, and gain a deeper understanding of what it takes to pursue a theater career. Each of the following intensive courses is led by a theater artist or artists with experience in the field, and culminates in a masterclass style session, offering hands-on opportunities to put theory into practice.
PACKAGE PRICING AVAILABLE UNTIL MAY 15!
One workshop  $70
Two workshops $140 | $115 until May 15!
Three workshops $210 | $175 until May 15!
For package pricing, fill out the registration forms for each workshop you want to participate in and a code will be sent to you to
with Sommer Schoch
June 1 & June 2, 2018
400 E. Mount Vernon St.
Cost: $70
Available Seats: 15
​Prepare your resume and headshot for the audition process with this masterclass led by Director Sommer Schoch and featuring a mini headshot session. You will learn what a director is really looking for on a resume, tips for the perfect headshot, and how your audition materials should showcase you at your next big audition.
Registration now open.
with Maria McNeil
June 9, 2018
400 E. Mount Vernon St.
Cost: $70
Available Seats: 15
Learn what to expect when you are cast in a musical, from the basics of vocalizing as a stage ensemble to how you can maintain a character without compromising your vocal technique. Led by Maria McNeil, this masterclass will teach you what to expect when cast in a musical production from rehearsal to performance.
Registration now open.
with Ron Kidd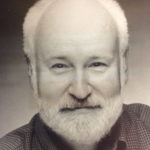 June 23, 2018
400 E. Mount Vernon St.
Cost: $70
Available Seats: 15
Discover the basics of stage makeup for the actor, including the proper makeup techniques to use for large and small houses, through hands-on demonstration and application. Led by Ron Kidd, this workshop gives you a working knowledge of looking good in the spotlight as what to have in your own makeup kit.
Registration now open.