Directed by Sommer Schoch and Bradley Gilmore
May 14 – May 24, 2020

When a young producer stumbles into town looking for stories and a fresh start, he believes he's found both in Ruth. Her made-for-TV tale captures his attention – a broke young widow in a rural Kentucky town, unable to access the trust fund set up for her children after her husband's murder. But neither of them has told the other the whole truth, and a past tainted by racism threatens to destroy Ruth's already shaky existence. This story is interspersed with memorable monologues from fans and critics of The Dukes of Hazzard, who blow apart the Southern stereotypes that tend to define Ruth's world.
Location:
Flashback Theater Black Box
400 E. Mount Vernon St.
Somerset, Kentucky
Dates
Thursday, April 30 at 7:30 p.m.
Friday, May 1 at 7:30 p.m.
Sunday, May 3 at 2:30 p.m.
Thursday, May 7 at 7:30 p.m.
Friday, May 8 at 7:30 p.m.
Saturday, May 9 at 7:30 p.m.
Sunday, May 10 at 2:30 p.m.
Ticket Prices
Single tickets for Hazard County go on sale April 6. Season ticket reservations open on March 23.
Adults – $18 Advance, $20 Door
Students – $12 Advance, $15 Door
*Plus applicable taxes and fees.
Ticketing Policies
Beginning April 6, tickets may be purchased online, in person at 400 East Mt. Vernon St, Somerset, KY 42501, Tuesday through Friday 11-4, or be reserved in advance by calling the box office at (888) 394-FbTC. We accept all major credit cards. Exchanges may be made at no cost up to 24 hours prior to the ticketed performance by calling the box office.
This production brought to you in partnership with First Southern National Bank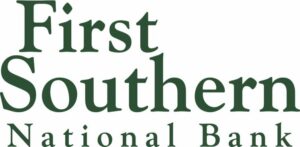 Production Sponsors

Dr. Joseph & Libby Weigel