After a local woman is murdered, the guests and staff at Monkswell Manor find themselves stranded during a snowstorm. It soon becomes clear that the killer is among them, and the seven strangers grow increasingly suspicious of one another. A police detective, arriving on skis, interrogates the suspects: the newlyweds running the house; a spinster with a curious background; an architect who seems better equipped to be a chef; a retired Army major; a strange little man who claims his car has overturned in a drift; and a jurist who makes life miserable for everyone. When a second murder takes place, tensions and fears escalate. This record-breaking murder mystery features a brilliant surprise finish from Dame Agatha Christie, the foremost mystery writer of her time.
Dates and Times
Thursday, February 10, 2022 at 7:30 p.m.
Friday, February 11, 2022 at 7:30 p.m.
Sunday, February 13, 2022 at 2:30 p.m.
Friday, February 18, 2022 at 7:30 p.m.
Saturday, February 19, 2022 at 7:30 p.m.
Sunday, February 20, 2022 at 2:30 p.m.
Ticket Prices
Adults – $18 Advance, $20 Door
Students – $12 Advance, $15 Door
*There is $1 per ticket fee for processing.

Tickets may be purchased online (www.flashbacktheater.co/events), in person at 400 East Mt. Vernon St, Somerset, KY 42501, Tuesday through Friday 11-5, or be reserved in advance by calling the box office at (888) 394-FbTC. Advance ticket sales end online 2 hours prior to showtime. We accept all major credit cards. Exchanges may be made at no cost up to 24 hours prior to the ticketed performance by calling the box office.
Title Sponsor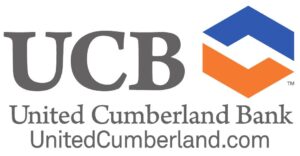 Artist Sponsors


Design Sponsors