The Artist Suites at Flashback Theater Co. (FbTC) will be hosting a debut solo exhibition by Elizabeth Zajkowski this winter. The show, titled Exploration of Self, explores her life and personal experiences. At age sixteen, Zajkowski is exploring self discovery and self doubt through traditional art forms, despite living in an age in which teenagers typically document their lives via selfies and social media posts.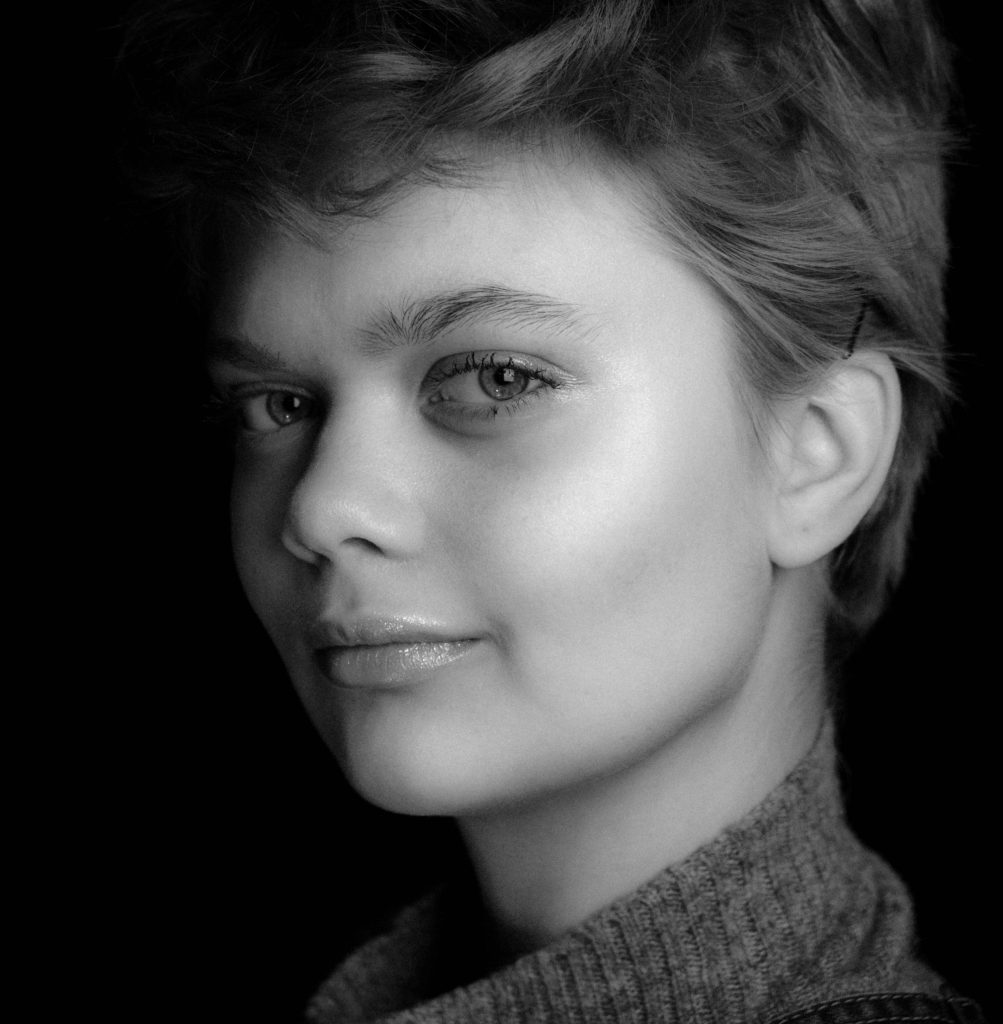 "The work in this show was created over many years without a thought towards exhibiting it," explains Zajkowski. "Putting it all together in one show has helped me see the changes that I have made in life and art."

Zajkowski has often had selected works on display at local establishments, such as Shine House or The Market on Main, but this will be the first exhibit dedicated entirely to her work. For Zajkowski, this will be a jumping off point as she looks to the future. She hopes to attend Rhode Island School of Design, which was one of the first schools dedicated to art and design in the U.S.

Visitors to the exhibit can expect to see a variety of mediums, including watercolor, acrylic, digital, and even an interactive component for those who are inspired by the work to create something in the moment. Those wishing to meet the artist herself can attend an opening reception on Thursday, December 13 from 6:00 p.m. – 7:30 p.m.

Zajkowski has many varied interests outside of the visual art forms on display in this show. Many will recognize her as a featured violinist in McNeil Music Center's string ensemble, but she is also looking forward to the day she can join the Somer City Roller Girls as a team member.

The exhibit runs alongside FbTC's production of Miss Bennet: Christmas at Pemberley, and matches the play thematically as well. Mary Bennet's discovery of her own wants and needs in the play is similar to the story of Zajkowski's exhibit. How does one break free of the expectations of friends and family, which are often based on knowing you before you really know yourself? Audiences that attend Pemberley will be invited to visit Zajkowski's exhibit during intermission and reflect on the self doubt and discovery that so clearly afflicts young men and women across all of time.

Location:
Corner Gallery at Flashback Theater
400 E. Mount Vernon St.
Somerset, Kentucky
Opening Reception:
December 13, 2018 from 6:00 p.m. – 7:30 p.m.

Exhibit Hours:
December 13, 2018 – January 25, 2019,
Tuesdays through Fridays 11:00 a.m. – 4:00 p.m. and during Flashback Theater performances and events. (Flashback Theater will be closed January 1-4)

Flashback Theater is grateful to leading season sponsor, Applied Behavioral Advancements, LLC for their ongoing support. Additionally, the Kentucky Arts Council, the state arts agency, provides operating support to Flashback Theater Co. with state tax dollars and federal funding from the National Endowment for the Arts. Additional season support also comes from Kentucky Tourism, M&W Printing, and Lumber King Building Supplies.