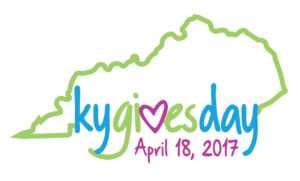 On Tuesday, April 18, Flashback Theater Co. (FbTC) is touring the town with a group of actors ready to perform in order to bring attention to Kentucky Giving Day. The actors are going to be making stops around Somerset throughout the day to perform scenes and monologues at businesses and public spaces. The goal is to raise awareness of Flashback Theater in the area and to raise $2,000 in online donations that day. At the end of the day, everyone is invited to Jarfly for a wrap party starting at 6:00 p.m. to enjoy continued performance and improvisation activities.
"Flashback survives on the donations of community members," says Sommer Schoch, founder of FbTC. "Our ticket sales for the last show only covered about 30% of the expense of putting it on. Donations and sponsorships are the reason we are able to keep providing theater to Somerset." To give to the Giving Day campaign, visit www.kygives.org/organizations/flashback-theater-co on April 18 and make a donation of any amount.
FbTC provides regular free programming through its Let's Play! series as well as two to three fully staged productions that explore the past each year. In the last fiscal year, five hundred people were reached through the Let's Play! programming offered by Flashback. A company of eight actors lead the Let's Play! programming and make up the core of Flashback's acting talent. They each volunteer their time to the company in exchange for access to free masterclasses and other training opportunities.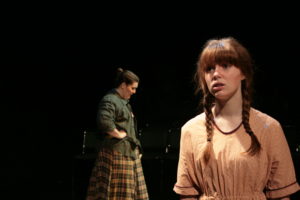 "We're all about telling the stories of this community," says Alexandra George, Let's Play! Company Manager, "and exploring the questions that this community asks and to me that's extremely important."
"For me, I've been wanting to do a lot of things in theater," another company member, Maxine Baughman, adds. "Being able to try directing and improv, its definitely allowed me to broaden my horizons."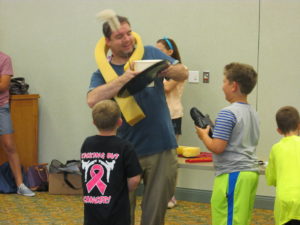 "It is rewarding for me to see the effect Flashback has had on local talent. Now its time to let the community see the benefits a local theater company has to offer," Schoch continues. "Theater gives us the vocabulary to express our ideas and emotions in a way that encourages conversation and builds community. Children who participate in theater show greater understanding in reading comprehension and increased empathy, while adults benefit from the development of soft skills necessary in future job employment. Theater has its own small ecosystem that allows each and every participant to see how their actions affect the whole."
Kentucky Giving Day is an annual event for charitable organizations across the state to promote philanthropy and use the power of combined social media presence to build support for each of their unique missions. Using hashtag #KyGives17 on social media platforms, you can follow along with the progress of giving day campaigns throughout the state, including that of FbTC. Visit www.kygives.org to learn more about all the participating organizations and to make a donation.
The schedule for the day is as follows:
10:o0 a.m. – Station 211
11:00 a.m. – Somerset Mall
12:30 p.m. – Kroger Marketplace
2:30 p.m. – Pulaski Co. Library
3:00 p.m. – Downtown outdoor locations
6:00 p.m. – Wrap party at Jarfly