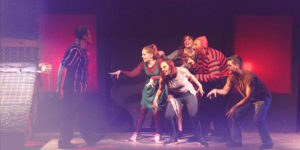 The Let's Play! second Saturday workshop series is returning on June 10th with an all new theme, Musical Characterizations. This Second Saturday workshop will explore new material and concepts that the Let's Play! program has yet to take on in a workshop setting. Let's Play! Musical Characterizations will also be the first Let's Play! workshop held at Station 211, which will be the location of all subsequent Second Saturday workshops this year. The workshop will begin at 7:00 p.m., and will close with musical theater open mic around 8:00 p.m.
Participants can expect to explore the storytelling nature of musical theater in exercises focusing on both instrumental and lyrical analysis. "I wanted to lead a workshop exploring the different acting elements of musical theater because I wanted to give those who only have limited experience in these elements the opportunity to explore how acting and music really go hand in hand." says workshop leader Bailey Patterson. "Performers can learn how music affects the way we perceive emotion and how to use music to guide the way they act. This can be beneficial even to non-musical theater performers by training them to be able to quickly change the mood of a scene or dialogue as needed." 
While it may come as a surprise for a workshop focused on musical theater, this workshop will require no singing. Exercises in the workshop will instead be focused on discussing how emotion is conveyed through music, using music in a scene to your advantage, and how to analyze song lyrics. Learn how to find character traits within the instrumental music, as well as the key to unlocking the story within the lyrics. As always, Let's Play! strives to provide a laid-back and welcoming environment. Participants of all ages and experience levels are encouraged to attend.
There will be an optional musical theater open mic, an opportunity to perform, following the workshop portion of the event at around 8:00 p.m.  This gives performers a chance to practice applying the principles they learned in the workshop to performance. While polished performance pieces are not expected, it is recommended that actors interested in participating in the open mic come prepared with a song they know and are comfortable enough to sing in front of a group. Selections should come from the musical theater canon. Live accompaniment will not be provided, so performers should come prepared with an accompaniment track on a device capable of being connected to an aux cord, or be prepared to sing acapella. 
Let's Play! Musical Characterizations is sure to be an exciting night of theater education for all. This is a great opportunity for anyone with an interest in theater, music, or both to come learn and play with our Let's Play! company.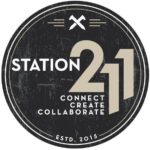 Location:
Station 211
211 S Main St
Somerset, KY 42501
Date and Time:
Saturday, June 10 at 7:00 p.m.
Cost:
Free admission with a suggested donation of $5-$10.