A Resume and Headshot Intensive
This is the 2017 session. The 2018 session will begin accepting registrations in April.
June 9 & June 10, 2017
107 N. Main St. Somerset, Kentucky
Cost: $70
Registration is now closed.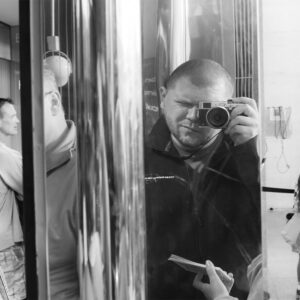 ​Prepare your resume and headshot for the audition process with this masterclass led by Director Sommer Schoch and with a special mini headshot session by Wes Brown Photography. You will learn what a director is really looking for on a resume, tips for the perfect headshot, and how your audition materials should showcase you at your next big audition.
Schedule:
June 9
6:30 p.m. – 8:00 p.m. – Resume & Headshot Basics What are directors looking for? How should you dress for a headshot? What information belongs on a performance resume? This joint session with Sommer and Wes will address all the questions you have about getting started with your resume and headshot.
June 10
11:00 a.m. – 1:00 p.m. – Headshot Mini-sessions and Resume Workshop Students will observe as photographer Wes Brown works with selected participants to capture their personality on camera for a professional headshot. Student resumes will be reviewed by director Sommer Schoch, and participants are encouraged to bring a laptop or tablet to work on their resume during this time as well.
1:00 p.m. – 2:00 p.m. – Lunch Forum During lunch, we will discuss the process of promoting yourself to get performing work. Included in the discussion will be how and when to look for an agent, how to find casting calls, and the pros and cons of joining a union.
2:00 p.m. – 4:00 p.m. – Presenting Yourself Professionally at the Audition You have the headshot and resume – next is the audition! Learn how to present yourself going into and leaving the audition room by observing selected students in a mock audition with real time feedback from a stage director.
About the Artists
Sommer Schoch is the founder and Producing Artistic Director of Flashback Theater Co. She studied Theatre & Entrepreneurship at Northern Kentucky University before pursuing a dual Master's degree in Arts Administration and Business Administration at the College-Conservatory of Music in Cincinnati. She has worked in various capacities at several theaters, including: Cincinnati Shakespeare Company, Know Theatre of Cincinnati, and Arena Stage in Washington, D.C.
Wes Brown is the owner and principal photographer at Wes Brown Photography. He specializes in capturing authentic moments and expressions. Visit his website at wesbrownphotography.com.