Vocal Techniques for Musical Theater
June 9, 2018
400 East Mount Vernon St. Somerset, Kentucky
Cost: $70
Remaining Seats: 15
Registration Deadline: June 1, 2018
Register Now
​Join Maria McNeil in an informative, yet stress-free way to study voice: with her Vocal Technique for the Actor workshop.  As the name suggests, this workshop covers all the basics in properly singing and using your voice. In a class setting, you will be working alongside other actors, discovering how your body works when you sing, how to safely warm up and how to begin taking steps towards telling a story through song.
Vocal Technique for the Actor is a one-of-a-kind experience that integrates performance with training in voice and speech, movement, and effective audition techniques.
Designed for the new actor with interest in developing skills in song, this workshop immerses students into a deeper, more precise understanding of connecting their voice to music creating rich storytelling.
Schedule:
11:00 a.m. – 12:15 p.m. – Singing Part I Practice warming up correctly, and singing as part of an ensemble. Learn techniques to help blending and be introduced to the basics of working with a musical director.
1:00 p.m. – 2:45 p.m. – Lunch Forum Learn tips, myths, and vocal terms to help you understand and develop your craft.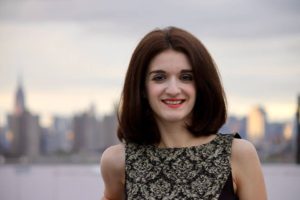 2:00 p.m. – 2:45 p.m. – Audition Skills and Strategies Ms. McNeil is excited to introduce special guest, Liz Turner, New York based singer/songwriter and musical director, for a lecture on audition techniques, how to land a role and where to get the latest information on casting.
3:00 p.m. – 4:00 p.m. Acting the Song and Applying Technique Every musical requires character! Learn tips and tricks for staying true to your character without losing your vocal techniques. Solo performances by selected students will receive direct feedback from Ms. McNeil
About the Artists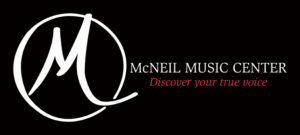 Maria McNeil is a graduate from the Chicago Academy for the Arts and holds a professional music degree from Berklee College of Music. She has performed her original music in Chicago, Boston and New York City. During her time on the east coast, she worked with various recording artists from around the world as a voice teacher and vocal coach. Former student, Raveis Kole, is now charting at 84 on the Billboard AC Top 100. Maria is the CEO and Artistic Director of McNeil Music Center located in downtown Somerset, Kentucky.  Learn more at www.mcneilmusiccenter.com.
Liz Turner is an accomplished performer, writer, and educator who has captivated audiences and students across the globe. Liz obtained her M.M and B.M in Vocal Performance, from the Berklee College of Music, and has also studied Arts Administration at NYU. Trained in classical, jazz and in musical theatre her warm voice, playful attitude, and vibrant inner beauty comes alive on stage and in the classroom. With international and cabaret influences, she performs and writes deeply from the heart, and is never afraid to pour out heartfelt emotions through music, acting, and writing. Having performed on stage with pop artists such as Amy Grant to contemporary jazz performers such as Maggos Herrera and Javier Limon to filming with legendary directors such as Martin Scorsese, Woody Allen, and Roman Coppola. Performances at world-class venues include:  Carnegie Hall, The Vatican, Notre Dame Cathedral, Palau de les artes de Regina Sofia, and Symphony Space. Liz has also performed with the Amore Opera, NY Lyric Opera and Regina Opera companies of New York City. At the moment, Liz is working on her original musical Ciao Bambino, which debuted it's first staged reading at the Midtown International Theater Festival in the Fall of 2016! At MITF Ciao Bambino was recognized with an award for Best Staged Reading. "Give me the stage" an original song from the musical also won first place in competitions at the Bunol Symphony Orchestra in Spain and Hampton Beach talent show in New Hampshire.  Check out www.CiaoBambinomusical.com to follow the development of this exciting new musical, as it heads Off-Off Broadway in 2018!
Register Now