Vocal Techniques for Musical Theater
July 15, 2017
107 N. Main St. Somerset, Kentucky
Cost: $70
Remaining Seats: 13
Registration Deadline: July 1, 2017
​Learn what to expect when you are cast in a musical, from the basics of vocalizing as a stage ensemble to how you can maintain a character without compromising your vocal technique. Led by Maria McNeil, this masterclass will teach you what to expect when cast in a musical production from rehearsal to performance.
Schedule:
11:00 a.m. – 1:00 p.m. – Basics of Vocalizing Practice warming up correctly, and singing as part of an ensemble. Learn techniques to help blending and be introduced to the basics of working with a musical director.
1:00 p.m. – 2:00 p.m. – Lunch Forum During lunch, learn about how to prepare for a role before rehearsals begin. Amanda Balltrip will lead the forum, discussing how she has prepared for roles before the start of rehearsals.
2:00 p.m. – 3:00 p.m. – Applying Vocal Techniques to the Style of Musical Theatre How do you vocalize with the distinct style of musical theater pros? Hands on vocal exercises and a student demonstration will help the group learn by example.
3:00 p.m. – 4:00 p.m. Maintaining a Character without Compromising Technique Every musical requires character! Learn tips and tricks for staying true to your character without losing your vocal techniques.
About the Artists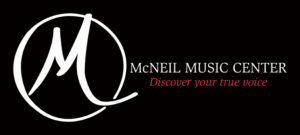 Maria McNeil is a graduate from the Chicago Academy for the Arts and holds a professional music degree from Berklee College of Music. She has performed her original music in Chicago, Boston and New York City. During her time on the east coast, she worked with various recording artists from around the world as a voice teacher and vocal coach. Former student, Raveis Kole, is now charting at 84 on the Billboard AC Top 100. Maria is the CEO and Artistic Director of McNeil Music Center located in downtown Somerset, Kentucky.  Learn more at www.mcneilmusiccenter.com.
Amanda Balltrip is a classically trained soprano with roots in musical theatre. She grew up as a local ensemble member with Jenny Wiley Theatre in Prestonsburg, KY where she learned by watching and working with professionals. This eventually led her to study vocal performance and earn her Bachelor's and Master's degrees from the University of Kentucky. As a classical soprano, she has been recognized by the Metropolitan Opera National Council Auditions and is a member of the National Chorale in New York City. Recent credits include: Bird Woman in Mary Poppins (Lexington Theater Co.), rehearsal soprano soloist for Beethoven 9th at Lincoln Center (National Chorale), and Stacy in A Nightmare on Backstreet (Flashback Theater Co.)  Amanda currently serves as Director of Music Education at McNeil Music Center and offers private voice instruction. Learn more at www.amandaballtrip.com.
Register Now